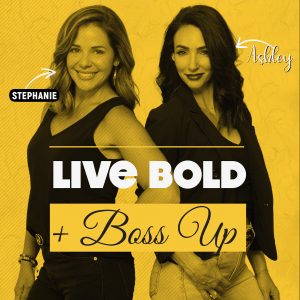 Steph & Ash address the power of affirmations…what are they and do they really work? Like anything else, positive affirmations take work. If you're not used to saying them and don't do so on a regular basis, they probably won't make much of a difference in a moment of need. Whether you are telling yourself positive or negative things….that is what your mind is going to believe.
BOSS BITES
Positive Affirmations WORK! Say them out loud in the mirror every day.
If you tell yourself negative things, you will start to believe them.
Treat yourself like you would your best friend.
Let us know if you have any recommendations or any tricks to boss up and stay elevated. Email us at
Follow us on Instagram to get the latest news and notes about the podcast!
Make sure to check out the Live Bold And Boss Up show archives at Radio Influence and subscribe to the show on Apple Podcasts, Stitcher, Google Podcasts, TuneIn Radio, the iHeartRadio app, and Spotify!
Podcast: Play in new window | Download | Embed