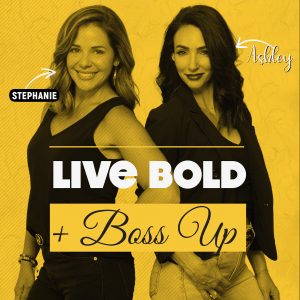 Steph & Ash sit down with Lauren Prager, the Chief Strategy Officer for Synapse Florida.  Her career has centered around building community through cultivating personal connections.
Lauren spent more than a decade working in and around Washington, D.C. as a lobbyist, educator, and community organizer building bipartisan support for foreign policy issues. She joined Synapse as a volunteer to support the inaugural Synapse Summit in 2018, where more than 3,000 people came together to celebrate and connect around Florida's innovation community.  She helps to lead Synapse's expansion to create opportunities that showcase Florida's diverse innovation talent, facilitating meaningful, and intentional connections.
BOSS BITES
We, as humans, have to do what fulfills us and what we are passionate about. Whether it's a stay-at-home parent or working parent, whatever gives us purpose makes us better all-around.
Recognizing Greenlights, opens opportunities that we may have not even considered to begin with and will take us places that will open the door to even more opportunities.
Synapse Summit 2022 is coming up!  – www.synapsefl.com ; www.synapsesummit.com
Let us know if you have any recommendations or any tricks to boss up and stay elevated. Email us at liveboldandbossup@gmail.com.
Follow us on Instagram to get the latest news and notes about the podcast!
Make sure to check out the Live Bold And Boss Up show archives at Radio Influence and subscribe to the show on Apple Podcasts, Stitcher, Google Podcasts, TuneIn Radio, the iHeartRadio app, and Spotify!
Podcast: Play in new window | Download | Embed