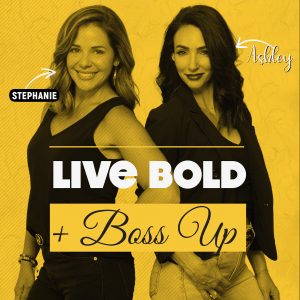 Steph & Ash sit down with Elizabeth Dvorak, CEO of Workscapes, and learn how she started her company & what she did to build a very successful business, all while balancing family life.
That's not it!
She has the inside scoop on what businesses are having to do to adjust to this new business world that we are all trying to navigate through. Listen to what Elizabeth says about creating an office environment that is collaborative and high-performing!
BOSS BITES
Balance is important, but sacrifices have to be made sometimes as a business owner and parent.
The traditional office environment is changing….more collaborative environments, open workspaces, dynamic & adjustable layouts
People need human socialization, so in-person work environments will never completely go away.
Let us know if you have any recommendations or any tricks to boss up and stay elevated. Email us at liveboldandbossup@gmail.com.
Follow us on Instagram to get the latest news and notes about the podcast!
Make sure to check out the Live Bold And Boss Up show archives at Radio Influence and subscribe to the show on Apple Podcasts, Stitcher, Google Podcasts, TuneIn Radio, the iHeartRadio app, and Spotify!
Podcast: Play in new window | Download | Embed