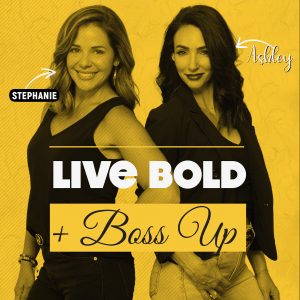 Steph & Ash kick off season 3 with a recap of 2021. Did you hit your goals? Have you set new goals and planned ahead? There are exciting things to come!
What are some apps that help you stay organized, better yourself, or that you just love?
BOSS BITES
Using apps to help simplify your life & elevate yourself
Create a vision board to stay on track with your goals…work, family, and personal
Let us know if you have any recommendations or any tricks to boss up and stay elevated. Email us at liveboldandbossup@gmail.com.
Follow us on Instagram to get the latest news and notes about the podcast!
Make sure to check out the Live Bold And Boss Up show archives at Radio Influence and subscribe to the show on Apple Podcasts, Stitcher, Google Podcasts, TuneIn Radio, the iHeartRadio app, and Spotify!
Podcast: Play in new window | Download | Embed