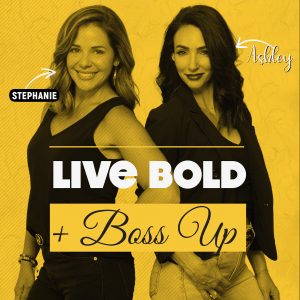 Stephanie Markese and Ashley Jarocki of NextPath Career Partners discuss what not to do to advance yourself forward and level up in your career. There is no such thing as an overnight success, don't limit yourself, and take responsibility are just a few boss bites for today's episode!
#transformationaltuesday #levelup #success #believeinyourself #nolimits #growth #bossup
If you have any questions you want to send in and have answered them on the air or would like to chime in on today's show, e-mail us at liveboldandbossup@gmail.com.
Follow us on Instagram to get the latest news and notes about the podcast!
Make sure to check out the Live Bold And Boss Up show archives at Radio Influence and subscribe to the show on Apple Podcasts, Stitcher, Google Podcasts, TuneIn Radio, the iHeartRadio app, and Spotify!
Podcast: Play in new window | Download | Embed