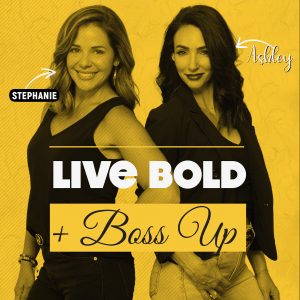 Steph & Ash talk about how to create your own podcast. We get lots of questions around this, and this is just a passion of ours, but we share our ideas and tips that we have learned along the way.
BOSS BITES
What's your WHY? What do you want to share?
Choosing a topic and name
Show and episode format
Cover art creation
Intro and outro music
Equipment selection
Audio recording & editing software
Talking into a mic (sounds simple enough)
Recording guests (zoom)
Podcast host – we use Radio Influence!
Submission to Apple Podcasts (iTunes) & other directories (Spotify)
Promotion tips
Show notes
YouTube
Podcast page
If you have any questions you want to send in and have answered them on the air or would like to chime in on today's show, e-mail us at liveboldandbossup@gmail.com.
Follow us on Instagram to get the latest news and notes about the podcast!
Make sure to check out the Live Bold And Boss Up show archives at Radio Influence and subscribe to the show on Apple Podcasts, Stitcher, Google Podcasts, TuneIn Radio, the iHeartRadio app, and Spotify!
Podcast: Play in new window | Download | Embed