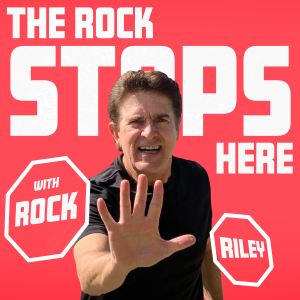 Sara Walsh is juggling being a reporter for NFL Network, a sideline reporter for the NFL On Fox, as well as being a mom to twins and a wife to a husband that's in Major League Baseball. Talk about no "I" in "Team" in her family.
So, how did Sara make it to anchoring ESPN's SportsCenter? How is life after ESPN now that she's traveling the country for NFL on Fox and NFL Network? She has great advice at the end of her conversation that anyone can use.
Also, Rock had one unbelievably lucky day this past week as well as being a proud Dad!
Thanks for listening and make sure to tell your friends about The Rock Stops Here!
Follow Rock Riley on Facebook and Twitter!
Make sure to subscribe to the show on Apple Podcasts, Spotify, iHeartRadio, Stitcher, Google Podcasts, TuneIn Radio, and the archives at Radio Influence!
Podcast: Play in new window | Download | Embed