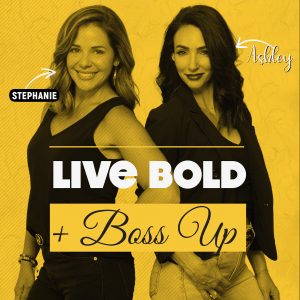 Steph & Ash talk with leader, coach, and trainer Carole Gill to uncover how to tap into your ultimate potential and learn how to communicate best with others. She works with leaders and team members to create or strengthen alignment around the company's goals, enabling the highest levels of performance and improving bottom-line results. She uses the DiSC assessment to teach others how to communicate better, create an engaged collaborative culture, and even provides DiSC Certification classes online.
Steph & Ash both take the DiSC assessment and find out their communication styles!
BOSS BITES
Choosing DiSC over others and why?
When to use DiSC and when not to
Who you are is exactly who you are supposed to be!
Make sure to follow Carole Gill on Facebook and LinkedIn and visit her website for more valuable information!
If you have any questions you want to send in and have answered them on the air or would like to chime in on today's show, e-mail us at liveboldandbossup@gmail.com.
Follow us on Instagram to get the latest news and notes about the podcast!
Make sure to check out the Live Bold And Boss Up show archives at Radio Influence and subscribe to the show on Apple Podcasts, Stitcher, Google Podcasts, TuneIn Radio, the iHeartRadio app, and Spotify!
Podcast: Play in new window | Download | Embed