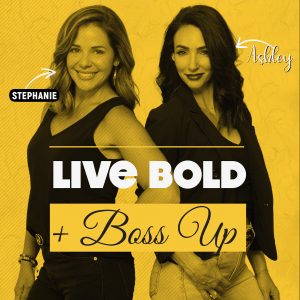 Steph & Ash talk about the importance of the "Follow Up". "The fortune is in the follow-up" a very wise quote by author and motivational speaker Jim Rohn. What exactly does this mean?
Every time you connect with someone you have an opportunity to advance and build the relationship, which is what every business should be doing. What are some ways to follow up? What are some tools you can use to help? What is the importance of it? This is the biggest difference between a good salesperson and a GREAT salesperson.
If you have any questions you want to send in and have answered them on the air or would like to chime in on today's show, e-mail us at liveboldandbossup@gmail.com.
Follow us on Instagram to get the latest news and notes about the podcast!
Make sure to check out the Live Bold And Boss Up show archives at Radio Influence and subscribe to the show on Apple Podcasts, Stitcher, Google Podcasts, TuneIn Radio, the iHeartRadio app, and Spotify!
Podcast: Play in new window | Download | Embed