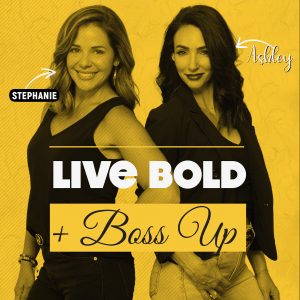 Steph and Ash talk with Jason Hauer, the Co-Founder and Chief Growth Officer at The Garage Group and Founder of the Courageous Minds Only Community. The Garage Group is an Inc 500, award-winning Lean Innovation and Growth Strategy firm that helps F500 companies and brands like Nike, Procter & Gamble, and Mars leverage Startup-inspired approaches to solve their uncertain innovation and growth challenges. Through regular events and published content, TGG's Courageous Minds Only Community has given thousands of corporate leaders courage, inspiration, and ideas for building the future in an uncertain world. Jason is also an experienced entrepreneur, growth hacker, frequent speaker, and writer on entrepreneurship, and is a 2020 Cincinnati Marketing Legend. B.S. in Information Engineering from the University of Cincinnati, MBA in Marketing from Xavier University.
BOSS BITES
How to break into that big client
What you can learn from your failures
Know your WHY
How to maximize on your referrals
If you have any questions you want to send in and have answered them on the air, send them to liveboldandbossup@gmail.com.
Follow us on Instagram to get the latest news and notes about the podcast!
Make sure to check out the Live Bold And Boss Up show archives at Radio Influence and subscribe to the show on Apple Podcasts, Stitcher, Google Podcasts, TuneIn Radio, the iHeartRadio app, and Spotify!
Podcast: Play in new window | Download | Embed