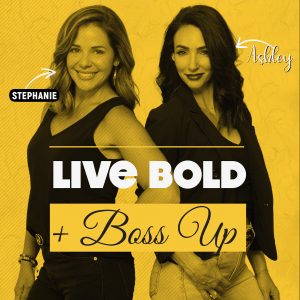 Steph & Ash talk with Karen Buesing, one of only about 200 attorneys in Florida who are Board Certified as specialists in Labor & Employment law. She has been representing management in labor & employment matters for more than 35 years. Karen answers lots of questions based on facts and laws around mandating the vaccine and what companies should consider when trying to navigate issues in the workplace.
BOSS BITES
Do your research – there are lots of sites you can go to – CDC and OSHA Guidelines.
The rules and laws are ALWAYS changing with today's issues. The best advice is to be flexible and get feedback from your employees to see how they are feeling about the issue and your workplace.
Contact your employment law counsel for help in navigating vaccine issues.
Check out the HR defense blog at Akerman.com for information around any labor & employment questions you may have.
If you have any questions you want to send in and have answered them on the air, send them to liveboldandbossup@gmail.com.
Follow us on Instagram to get the latest news and notes about the podcast!
Make sure to check out the Live Bold And Boss Up show archives at Radio Influence and subscribe to the show on Apple Podcasts, Stitcher, Google Podcasts, TuneIn Radio, the iHeartRadio app, and Spotify!
Podcast: Play in new window | Download | Embed