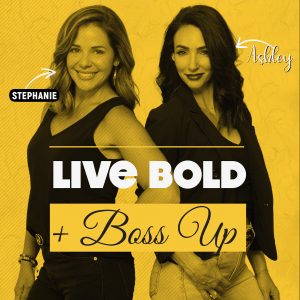 Steph & Ash talk to Dr. Mary Key, President of Key Associates, Inc., an organizational transformation consulting firm committed to helping leaders and organizations grow, particularly women. Mary has worked with Fortune 500 companies, Inc. 500 winners, and government entities.
She is also the founder of the Key Women's Leadership Forums. The purpose of the women's forum is to bring together executive women to focus on pressing issues, leveraging their influence, and aligning their careers with what is purposeful for them.
Key recently authored Seizing Success: A Woman's Guide to Transformational Leadership and has written numerous blogs other books including CEO Road Rules: Right Focus, Right People, Right Execution and The Entrepreneurial Cat: 13 Ways to Transform Your Work Life. Key received her Ph.D. from the University of Virginia and her BS from the University of Massachusetts.
Boss Bites:
The Secret Sauce to Confidence
Build resilience
Know your influence style
To learn about your influencing style –> https://www.powerandinfluence.online/online-assessments
For more on Mary's book –> https://keyassociatesinc.com/seizing-success/
If you have any questions you want to send in and have answered them on the air, send them to liveboldandbossup@gmail.com.
Follow us on Instagram to get the latest news and notes about the podcast!
Make sure to check out the Live Bold And Boss Up show archives at Radio Influence and subscribe to the show on Apple Podcasts, Stitcher, Google Podcasts, TuneIn Radio, the iHeartRadio app, and Spotify!
Podcast: Play in new window | Download | Embed