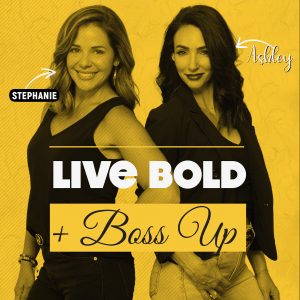 Steph & Ash talk with Dan Rodriguez, former CEO of Veredus Corporation, where he sold the company for over $100m and currently is the President of NextPath Career Partners. There is a difference between scaling and growing. Dan talks about how to scale a business the "right way" so you don't grow too fast for your good!
Boss Bites
When starting your business, it's important to pick the right partners.
Know the difference between scaling and growing.
It's important to have a great team in place and know where all your strengths and weaknesses are.
Know how to replicate your business in other markets.
Relationships should be a win-win! Help others out…it will come back to you.
Enjoy the journey!
If you have any questions you want to send in and have answered them on the air, send them to liveboldandbossup@gmail.com.
Follow us on Instagram to get the latest news and notes about the podcast!
Make sure to check out the Live Bold And Boss Up show archives at Radio Influence and subscribe to the show on Apple Podcasts, Stitcher, Google Podcasts, TuneIn Radio, the iHeartRadio app, and Spotify!
Podcast: Play in new window | Download | Embed