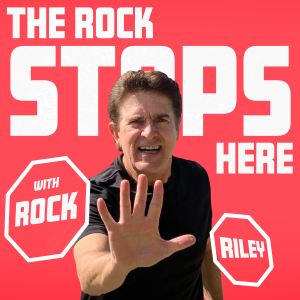 Steve Chamberland is a former one-legged pro wrestler who now runs 50Legs.org, providing quality prosthetic legs to mostly kids. Steve admittedly got in trouble as a kid but has turned his life around ever since he lost his leg in a motorcycle accident.
The Massachusetts native tells some amazing stories on how he lost his leg as well as the time the WWE pulled back his contract when they admitted to signing the wrong one-legged wrestler, which was Steve! Steve says he's not over that yet.
Rock tells how he met Steve as well as meeting Orange County Choppers founder and TV Star Paul Teutul Sr at his new OCC Road House in St. Petersburg, FL plus gives a little behind the scenes of what it's like covering the Super Bowl Champ Tampa Bay Buccaneers and more!
Get more information on Steve's organization 50Legs.org now!
Thanks for listening and don't forget to tell your friends about The Rock Stops Here!
Follow Rock Riley on Facebook and Twitter!
Make sure to subscribe to the show on Apple Podcasts, Spotify, iHeartRadio, Stitcher, Google Podcasts, TuneIn Radio, and the archives at Radio Influence!
Podcast: Play in new window | Download | Embed