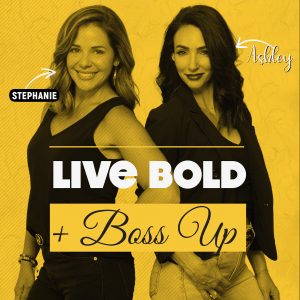 Steph and Ash talk with actress and model Milly Figuereo about how she built her brand and runs her own company.
Milly was born and raised in the Dominican Republic and came to the US at age six. She and her brother were raised by their mom, who was a beauty queen, studied nursing, and then became a hairdresser. Milly studied in Puerto Rico and New Jersey before settling in Tampa.
Milly worked a corporate job making six figures but after some self-reflection and realization, she decided to follow her passion in acting. She started her career at Home Shopping en Espanol, Home Shopping Network, and WTVT Fox 13 before going out on her own.
She's worked in every aspect of production – Producer, Director, Writer for various commercial campaigns – Fox13 station branding, Ask Gary, local law firms, camera operator, graphics, audio, production assistant – and she used to chop the vegetables for Wolfgang Puck for his cooking shows on HSN.
Make sure to check out her website, MillyFiguereo.com.
Boss Bites
Always put your best foot forward at all times, including on social media, pictures, interviews, and resumes.
From entertainment to technology, building your brand is the same across all industries.
If you are not fully committed to the business, the business will not be fully committed to you.
Follow us on Instagram to get the latest news and notes about the podcast!
Make sure to check out the Live Bold And Boss Up show archives at Radio Influence and subscribe to the show on Apple Podcasts, Stitcher, Google Podcasts, TuneIn Radio, the iHeartRadio app, and Spotify!
Podcast: Play in new window | Download | Embed