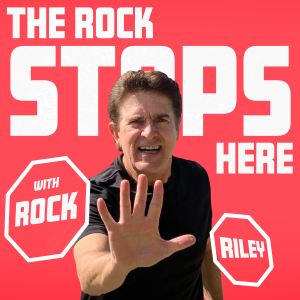 Rock Riley sits down with former Tampa Bay Buccaneers and Dallas Cowboys offensive lineman Jorge Diaz, who is currently the Managing General Partner of Fleming's Prime Steakhouse & Wine Bar in Tampa.
Jorge had to convince his parents to let him play football, who says he was hooked when he went to a Texas high school football game. It's truly a Friday Night Lights story!
He went to a junior college, the Texas A&M Kingsville, and finally made it to the NFL with the Tampa Bay Buccaneers. He shares stories about what Warren Sapp said to him when they first met, playing alongside future Hall of Famers, going to the Dallas Cowboys and what Jerry Jones told the players that still sticks with Jorge today as he runs a successful high-end restaurant, and so much more.
Finally, Rock talks about his brief encounter with the first openly gay NFL active player Carl Nassib, how he feels bad for 2016 World Series MVP Ben Zobrist, and a lot more!
Thanks for listening and don't forget to tell your friends about The Rock Stops Here!
Follow Rock Riley on Facebook and Twitter!
Make sure to subscribe to the show on Apple Podcasts, Spotify, iHeartRadio, Stitcher, Google Podcasts, TuneIn Radio, and the archives at Radio Influence!
Podcast: Play in new window | Download | Embed