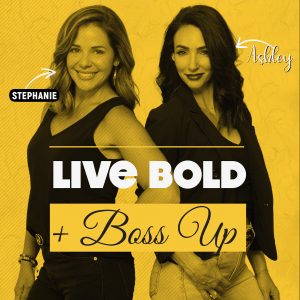 Steph & Ash talk to Chief Experience Officer at A Vine Affair, Gina Lyons. With an Instagram following of almost 18K, and featured in the Huff Post, WIN Podcast, Booze Press, and The Champagne Club, Gina Lyons has quickly made a mark in the world of wine as a champagne specialist and wine educator. During the early stages of the 2020 COVID-19 pandemic, champagne blogger, Gina Lyons wanted to find a way to continue to enjoy wine and culinary experiences with wine lovers from around the world from the comfort and safety of home. In March 2020, she decided to begin hosting weekly virtual wine tastings collaborating with Michelin suppliers such as Champagne Louis Roederer, Champagne Billecart-Salmon, Champagne Frerejean Frères, and later with Alex Ojeda, incorporated food and wine pairings with Sabatino Truffles and Paramount Caviar, among others. After great success, "A Vine Affair" was born to continue curating bespoke wine and food experiences for enthusiasts at every level.
What A Vine Affair offers
Champagne and Caviar Tastings for both private and corporate groups 6+
Champagne Tastings in all forms- themed, champagne vs prosecco, Special Club, 101, etc.
Champagne Sourcing – whether it is building your home cellar, or sourcing your birth year, we can give advice and help you source the best champagnes
Champagne Gifts – We can put together gorgeous champagne gifts for your loved ones and corporate gifting. Our current offering is a champagne and caviar gift set for father's day
Champagne Trip 2022 (stay tuned!)
For our VIPs – We have developed close relationships with champagne houses, and are able to offer our clients exclusive access to private tastings with the most prestigious houses and their finest cuvées. If you are looking to build a relationship with a champagne house that you already love, get access to library champagnes, or want to host a truly once-in-a-lifetime tasting, contact us!
Make sure to check out their website, www.avineaffair.com.
Follow us on Instagram to get the latest news and notes about the podcast!
Make sure to check out the Live Bold And Boss Up show archives at Radio Influence and subscribe to the show on Apple Podcasts, Stitcher, Google Podcasts, TuneIn Radio, the iHeartRadio app, and Spotify!
Podcast: Play in new window | Download | Embed