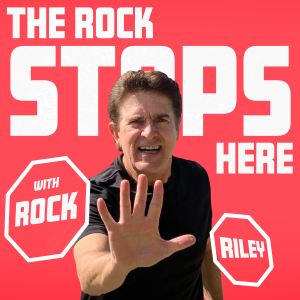 Rock Riley sits down with five-time world boxing champ Antonio Tarver. "The Magic Man" talks about his path through the amateurs, the Olympics, the pro's and some of his biggest fights, what it was like to be the star in the Sly Stallone film Rocky Balboa, and training his son now, Antonio Tarver Jr.
Antonio also says it means the world to him to be inducted into the Florida Boxing Hall of Fame and shares his thoughts on YouTubers Logan and Jake Paul coming into the pro boxing world.
Finally, Rock gives his opinion on the Paul Brothers and whether it's good or bad for boxing, being at mini-camp for the Super Bowl Champion Tampa Bay Buccaneers and what he saw, why there doesn't seem to be any buzz around this year's Summer Olympics, and so much more!
Thanks for listening and don't forget to tell your friends about The Rock Stops Here!
Follow Rock Riley on Facebook and Twitter!
Make sure to subscribe to the show on Apple Podcasts, Spotify, iHeartRadio, Stitcher, Google Podcasts, TuneIn Radio, and the archives at Radio Influence!
Podcast: Play in new window | Download | Embed