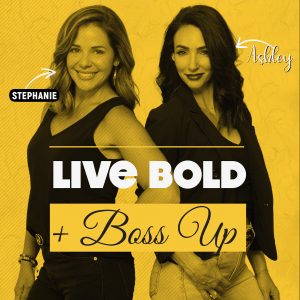 Steph & Ash talk with Ari Nissim, President and Founder of Lionheart Sports Corp. An NFLPA Certified Contract Advisor, Ari has represented three top ten draft selections since becoming an agent. Before starting Lionheart Sports, Ari helped build the football division of Roc Nation Sports.
Ari was the Director of Football Administration for the New York Jets from 2006 through 2013. In his capacity, Ari handled all player contract negotiations for every Jets player, managed the salary cap, the cash budget, and helped ownership, the general manager, and the head coach build the team. Before working for the Jets, Ari interned at the NFL League office overseeing the salary cap for all 32 teams during the 2004 NFL season.
Ari graduated from Tulane Law School and the University of Wisconsin. Admitted to practice law in New York State.
Boss Bites
Take the internship! It's all about the relationships made and experience.
Mistakes are life's great teachers
Ari's thoughts as a hiring manager…how long should a resume be??
Networking & building relationships is the #1 piece of advice for aspiring leaders
Follow us on Instagram to get the latest news and notes about the podcast!
Make sure to check out the Live Bold And Boss Up show archives at Radio Influence and subscribe to the show on Apple Podcasts, Stitcher, Google Podcasts, TuneIn Radio, the iHeartRadio app, and Spotify!
Podcast: Play in new window | Download | Embed