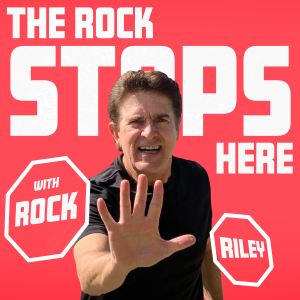 Rock Riley sits down with one of the most popular Buccaneers in team history. He's a six-time Pro Bowler and Buccaneers' Ring Of Honor inductee, fullback Mike Alstott.
Mike hits on his start in the NFL under Head Coach Tony Dungy, how his Bucs teammates all bought in and won the Super Bowl and the similarities to the current Brady led Super Bowl team, what advice would Mike give to the Bucs in trying to repeat, whether he feels the Pro Football Hall of Fame is a possibility, and what gets out of being a head football coach in the high school game and how high school players different today. Also, The A Train tells why he never left Tampa Bay and why fans just seem to love the A Train!
Finally, Rock is still on a high after being at a Stanley Cup Playoff Game with 15,000 crazy fans, touches on off season workouts for NFL teams including the Bucs, the differences between Tony Dungy and Jon Gruden and how the Tampa Bay Rays keep on winning despite a small payroll.
Thanks for listening and don't forget to tell your friends about The Rock Stops Here!
Follow Rock Riley on Facebook and Twitter!
Make sure to subscribe to the show on Apple Podcasts, Spotify, iHeartRadio, Stitcher, Google Podcasts, TuneIn Radio, and the archives at Radio Influence!
Podcast: Play in new window | Download | Embed