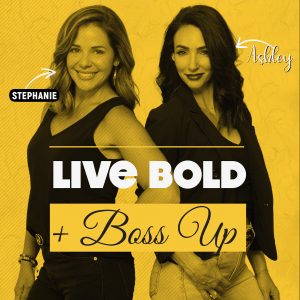 Steph & Ash talk to Big Sea CEO, Andi Graham and talk about her journey of starting her own company and how she organically got there. Everything that happens starts with a conversation. An agreement or an idea. A connection. That conversation can take place almost anywhere, at any time, through the digital devices always in front of us. It's my job to make sure my client's voice is consistent, strong, and memorable when their customers are looking for that connection. This is Andi's vision and just one reason why she is so successful.
Andi is the founder of Big Sea, a digital marketing agency founded in 2005 in St. Petersburg, Florida. Their clients include universities, health and wellness providers, attractions and museums, and B2B service providers (among many, many more) all over the country. Andi was a 2016 finalist for Tampa Bay Business Journal's Businesswoman of the Year in Technology, serves on the faculty of USF's Digital Marketing program, has presented research at academic and professional conferences all over the country, serves on advisory boards, and founded Tampa Bay's chapter of Girl Develop It.
Boss Bites
Ask your employees "what are your life goals? what's your passion?" rather than just work goals.
Culture is intentional.
What does success mean to you? Don't follow someone else's version of success.
Set boundaries with your clients and employees…and setting expectations.
Follow us on Instagram to get the latest news and notes about the podcast!
Make sure to check out the Live Bold And Boss Up show archives at Radio Influence and subscribe to the show on Apple Podcasts, Stitcher, Google Podcasts, TuneIn Radio, the iHeartRadio app, and Spotify!
Podcast: Play in new window | Download | Embed