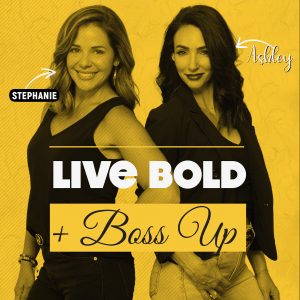 We all have fears. Don't let them keep you from achieving your dreams. Steph & Ash talk about how to use your fears to your advantage.
Boss Bites
1. Identify what your fears are
2. Put yourself in a situation where you have to face your fear
3. Don't make excuses
4. Surround yourself with others that support you and are that are successful
5. Change your mindset, your fear is a growth opportunity
6. Mistakes are OK
7. Visualize the goal (Vision Board, write it down)
8. Growth is uncomfortable….but the outcome makes it worth it!
9. Accept that you may fail
Follow us on Instagram to get the latest news and notes about the podcast!
Make sure to check out the Live Bold And Boss Up show archives at Radio Influence and subscribe to the show on Apple Podcasts, Stitcher, Google Podcasts, TuneIn Radio, the iHeartRadio app, and Spotify!
Podcast: Play in new window | Download | Embed