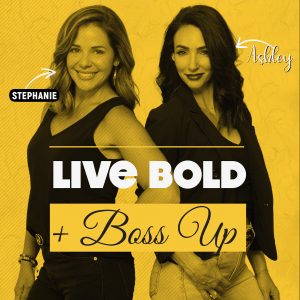 Steph & Ash talk with Penny Parks on why being involved in the community and on boards can move you forward in your career. Penny is the President & Founder of Links Financial LLC. In addition, Penny serves as the Chair of the University of Tampa Board of Fellows. She chaired the CEO Council of Tampa Bay in 2020. Currently, she serves as a Board Member for the Tampa Bay Wave, a Board Member of the Greater Tampa Chamber, a Copperhead Board Member for the Valspar PGA Tournament, and a University of South Florida Women in Leadership & Philanthropy member. She also served on the Dean's Advisory Board for the University of Tampa Sykes College of Business, and Honorary Commander at MacDill and as an Executive Committee Member for the Go Red for Women of the American Heart Association. She has previously served as the Secretary of the Global Board of the Association for Corporate Growth as well as the Chapter President of its Tampa Bay chapter. She has previously chaired the local Make-A-Wish Board, as well as the American Cancer Society's Breast Cancer Walk. Last but not least, Penny is currently the Treasurer of Ruth's List of Florida. Whew!
Boss Bites
Volunteer for something you are passionate about. Research the organization and learn how you can contribute.
Taking a leadership role as a volunteer for a non-profit can give you skills needed to
Never ever EVER give up. Don't let negative thoughts & self-doubt bring you down.
No one can ever take away an education.
Follow us on Instagram to get the latest news and notes about the podcast!
Make sure to check out the Live Bold And Boss Up show archives at Radio Influence and subscribe to the show on Apple Podcasts, Stitcher, Google Podcasts, TuneIn Radio, the iHeartRadio app, and Spotify!
Podcast: Play in new window | Download | Embed