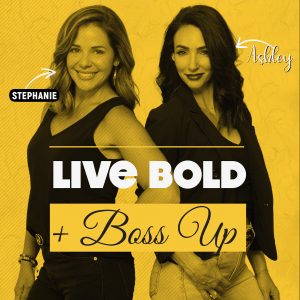 Steph & Ash speak with Lester J Morales, Founder & CEO of Next Impact LLC. Lester is a true consultant in the human capital and employee benefits arena.
Focused on innovation and changing the "status quo," Next Impact is a full-service employee benefits and human resource marketing and consulting company, committed to helping other companies grow and add value to their clients. Before he founded Next Impact, he cofounded Incela, a benefits administration company focused on helping advisors support their clients with ACA compliance. Prior to becoming an entrepreneur, Lester served nearly three years as Executive Vice-President and Chief Growth Officer for Willis' Human Capital Practice, one of the largest insurance brokerages in the world. In this role, Lester led over 200 producers/consultants in 40 + offices as part of a $350,000,000 practice-Willis' single largest practice in North America.
During a previous eight-year stint at Willis, Lester was consistently among the top five consultants nationally. He is a highly sought-after speaker at industry conferences, on the subjects of on-site clinics, private exchanges, self-funding, wellness, pharmacy carve-outs, compliance, captives, and other cost-mitigation strategies.
Boss Bites
Failure is a great learning tool (a common theme with LBBU!). You wouldn't be where you are today if it wasn't for the lessons along the way.
If you are going to wake up and grind every day, then make sure you are loving what you do!
You have to start with your WHY.
Don't regret the things you didn't do.
Follow us on Instagram to get the latest news and notes about the podcast!
Make sure to check out the Live Bold And Boss Up show archives at Radio Influence and subscribe to the show on Apple Podcasts, Stitcher, Google Podcasts, TuneIn Radio, the iHeartRadio app, and Spotify!
Podcast: Play in new window | Download | Embed