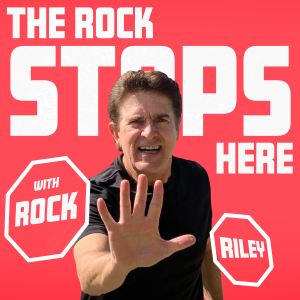 New Jersey native and Tampa Bay sports radio funnyman Whitney Johnson and Rock Riley share stories behind the scenes of 20 years covering sports. These two traveled together to Tokyo, Calgary, San Diego, Boston, Philly covering the Yankees and Rays, Stanley Cup Final, Super Bowl, MLB playoffs and World Series, and having a good time at the same time.
Rock and Whitney taped the podcast in his yard inside The Grateful Shed. Whitney is a Grateful Dead fanatic.
Also, Rock talks about getting his first vaccine shot, inside Amalie Arena with NHL fans, upcoming Wrestlemania plans, March Madness bracket busting, former MLB pitcher Al Leiter and his son as well as the late great boxer Marvelous Marvin Hagler!
Follow Rock Riley on Facebook and Twitter!
Make sure to subscribe to the show on Apple Podcasts, Spotify, iHeartRadio, Stitcher, Google Podcasts, TuneIn Radio, and the archives at Radio Influence!
Podcast: Play in new window | Download | Embed