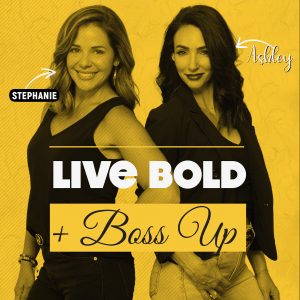 Steph & Ash talk with Vasti Amaro, a Holistic Life Coach guiding people to become the Whole Human Being they were purposed to be. She was a transportation expert for 30-years working for government agencies, global firms and starting her own transportation consulting business in 2014. Vasti took a sabbatical in 2020 to be still in order to develop her life purpose. From that experience, The Whole Person Health Life Coach program was birthed. Vasti studied Business Management at the University of Phoenix and is a graduate of the WTS Leadership program. She has served on many association and non-profit boards and is currently an Advisory Board Member and Director of Girls Golf Site Director for Women of Color Golf Youth Initiatives.
Major Boss Bite
Don't be afraid to reinvent yourself! Do what you are passionate about that fulfills you.
Women of Color Golf (WOCG) & Girls On the Green Tee (GOTGT) are a not-for-profit 501c3 organization located in Tampa, Florida. The mission of Women of Color Golf is to increase diversity and inclusion in the sport of golf for women and girls through instruction, on-course play, mentoring, networking, special events, health, and career-related opportunities.
The mentoring program Girls on the Green Tee (GOTGT) is designed for girls ages 10 -17, and college students, to answer the ever-present need for strong, accomplished, and resilient female role-models. (GOTGT) seeks to create a spark of interest and inspiration in the game of golf. This inspiration is then turned into action by connecting the motivated girls to mentors in our golf community through various activities and events.
The Women of Color Golf (WOCG) and Girls on the Green Tee (GOTGT) initiatives have grown into a nationally recognized community program with recognition by the United States White House as Champions of Change for Extracurricular Enrichment for Marginalized Girls.
For more information, visit Women Of Color Golf and the Clearview Golf Club online.
Follow us on Instagram to get the latest news and notes about the podcast!
Make sure to check out the Live Bold And Boss Up show archives at Radio Influence and subscribe to the show on Apple Podcasts, Stitcher, Google Podcasts, TuneIn Radio, the iHeartRadio app, and Spotify!
Podcast: Play in new window | Download | Embed