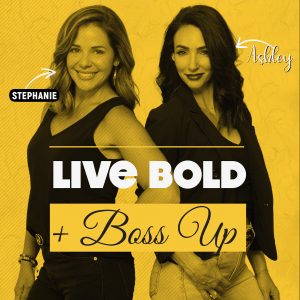 Steph and Ash talk with NextPath CEO, James Hawley, on how to kick start 2021 with a championship mindset!
Boss Bites
• The only way to be a champion is to have a Championship mindset.
• Don't LET things happen. MAKE them HAPPEN!
• Commit to getting better each day (best version of yourself)
• In order to get better, you have to FOCUS on it.
• Write down 3-5 things that you want to get better at in 2021.
Follow us on Instagram to get the latest news and notes about the podcast!
Make sure to check out the Live Bold And Boss Up show archives at Radio Influence and subscribe to the show on Apple Podcasts, Stitcher, Google Podcasts, TuneIn Radio, the iHeartRadio app, and Spotify!
Podcast: Play in new window | Download | Embed