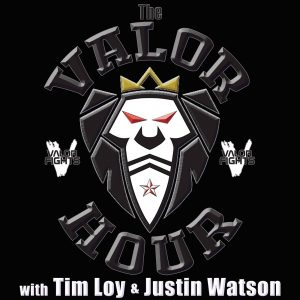 This week on The Valor Hour, Valor Fighting Challenge matchmaker Tim Loy and Justin Watson are joined by Jeff Hobbs, Greg Hopkins, and Hannah Rosario to bring you a full preview of last Saturday's VFC 77 event in Knoxville at the Cotton Eyed Joe. They go through fight by fight, share their thoughts, and let you know what may be next for each fighter involved.
Also, Tim, Justin, and Jeff look ahead to this weekend's UFC action!
Subscribe to The Valor Hour on Apple Podcasts, Stitcher, TuneIn Radio, Google Play, the iHeartRadio app, and now on Spotify!
Podcast: Play in new window | Download | Embed