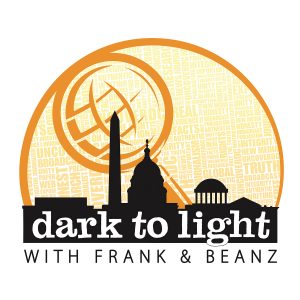 Today's show is a recap of the social media purge of the past week, a lot of information about where you can still find information, (and us!) and some clips we played from the House last night.
Please see these show notes for links and info.
LINKS WE DISCUSSED
UncoverDC Linktree (http://linktree.com/UncoverDC)
Where is Frank? (http://https://www.quitefrankly.tv/about)
A link to The Library on Telegram (https://t.me/The_Library_II)
Follow Tracy Beanz on Twitter, subscribe to her YouTube channel, and check out her newest venture, UncoverDC.com!
Follow Frank on Twitter, subscribe to his YouTube channel, and follow his solo podcast, Quite Frankly!
Subscribe to Dark To Light With Frank & Beanz on Apple Podcasts, Stitcher, TuneIn Radio, Google Play, the iHeartRadio app, and now on Spotify!
Podcast: Play in new window | Download | Embed