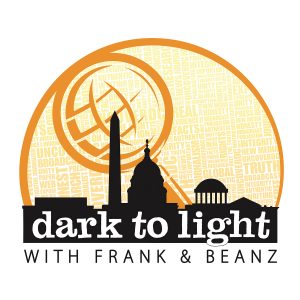 IToday, we go over what has happened over the past several days, between the signing of the bill, the explosion in Nashville, election interference, and election fraud, as well as talk a little about the rebellion percolating with COVID. Business owners and Americans have had enough.
Please don't miss today's Dark to Light podcast!!
LINKS WE DISCUSSED
Angry American restaurant owner
Follow Tracy Beanz on Twitter, subscribe to her YouTube channel, and check out her newest venture, UncoverDC.com!
Follow Frank on Twitter, subscribe to his YouTube channel, and follow his solo podcast, Quite Frankly!
Subscribe to Dark To Light With Frank & Beanz on Apple Podcasts, Stitcher, TuneIn Radio, Google Play, the iHeartRadio app, and now on Spotify!
Podcast: Play in new window | Download | Embed