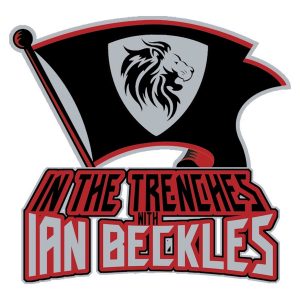 The Tampa Bay Buccaneers are playoff-bound for the first time since 2007 and Ian Beckles explains in this episode of In The Trenches why he feels the team is in a good spot heading into the playoffs.
This episode of In The Trenches is presented by HelloFresh. With HelloFresh, you get fresh, pre-measured ingredients and mouthwatering seasonal recipes delivered right to your door. HelloFresh lets you skip those trips to the grocery store, and makes home cooking easy, fun, AND affordable – and that's why it's America's #1 meal kit! Make sure to visit HelloFresh.com/beckles10 and use promo code beckles10 for 10 free meals, including free shipping!
Also, make sure to check out BetUS! BetUS is the pioneer of online betting with more than 25 years in the business. With that much longevity comes integrity so you never have to wonder if you'll get paid. BetUS is a sportsbook that offers everything including live betting, MMA, golf, horses, e-sports, the crazy prop bets that everyone loves, and so much more. Visit BetUS.com and in the "How'd You Hear About Us?" box, type IN THE TRENCHES and get up to 150% in bonuses on your first deposit!
Subscribe, Rate, and Review the podcast on Apple Podcasts, Stitcher, Google Play, TuneIn Radio, iHeartRadio app, and now on Spotify!
Have a question for Ian, send an email to IanBeckles@RadioInfluence.com.
Follow Ian on Twitter @IanBeckles and on Instagram @Ian_Beckles
Podcast: Play in new window | Download | Embed