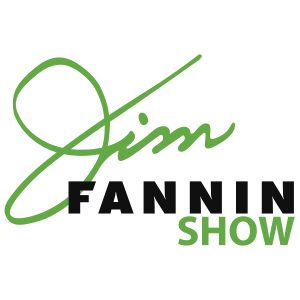 Welcome to the Jim Fannin Show. I have good news and bad news. Which would you like first? Okay…. here's the good news. I have completed a FREE 8-part zCourse webinar entitled: Think Like A champion In Uncertain Times. This is my gift to you.
After completing the course and passing a final exam, you will unlock a downloadable 30+ page zBook entitled, The S.C.O.R.E. Success System: Solutions for Life, Business, and Sports. In addition, you will receive a certificate of completion as an official ZONIAC and you'll unlock my library vault of audio, video, and text content for 24/7 access.
Finally, by enrolling you will be the first to know when I'm "LIVE" streaming new content and when new zCourses are available. Please go to www.jimfannin.com after you finish this episode and register for FREE.
The bad news is this is my last episode of The Jim Fannin Show for the near future. Thank you to Radio Influence, my podcast platform for all your support. Thank you to all my tens of thousands of listeners for your unwavering belief in what I have to say. You have humbled me and simultaneously inspired me.
Now….let's dive into my final episode, as I discuss:
• The S.C.O.R.E.  System overview and how to wield it in tough and uncertain times.
• How to prepare two blueprints for short term surviving and long-term thriving.
• How to influence others with your most positive mindset.
• The Zone Café where you ascertain the missing link to attracting the Zone.
Thank you! Thank you! Thank you!
Be in the Zone!®
If you have questions, comments, or something you want us to cover during our "Ask Jim" segment, you can email Jim directly and we'll cover it on next week's show!
Don't forget to order Jim's book, "The Blueprint: A Proven Plan For Successful Living" now at Amazon.com!
Ready to see results in every major area of your life in just 7-10 days? Get Jim's 90-Second Rule™ program, consisting of 6-hours of audio, write-able workbook and video. Click here: 90-second-rule
Make sure to follow Jim Fannin on Twitter and Facebook as well!
Check out more episodes of The Jim Fannin Show on Radio Influence!
Subscribe to the Jim Fannin Show on Apple Podcasts, Stitcher, Google Play, TuneIn Radio, and the iHeartRadio app! Don't forget rate and review the show!
Podcast: Play in new window | Download | Embed