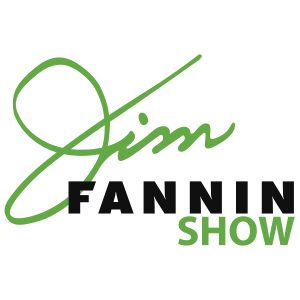 Welcome to the Jim Fannin Show!
This week's episode discusses the process of committing to your dream. This is all about self-discipline. This is the willingness and commitment to executing a task or multiple tasks to reach well-defined goals that lead to your predominate vision or dream.
Also discussed:
 How to visualize your goal achievement and vision realization.
 Why morning and night visualization works best.
 How to change or eliminate a bad habit.
 What image catapulted Jim Fannin into the business of positive thinking?
 Your homework assignment for the next seven days.
 We visit the Zone Café to ascertain your missing link to a Zone mindset.
Be in the Zone!®
The Jim Fannin Show is brought to you by Health IQ. Go to healthiq.com/Fannin right now to take the proprietary Health IQ quiz. Depending upon your score, as well as other related qualifying factors, you could save up to 41% on your life insurance premiums compared to other providers.
If you have questions, comments, or something you want us to cover during our "Ask Jim" segment, you can email Jim directly and we'll cover it on next week's show!
Don't forget to order Jim's book, "The Blueprint: A Proven Plan For Successful Living" now at Amazon.com!
Ready to see results in every major area of your life in just 7-10 days? Get Jim's 90-Second Rule™ program, consisting of 6-hours of audio, write-able workbook and video. Click here: 90-second-rule
Make sure to follow Jim Fannin on Twitter and Facebook as well!
Check out more episodes of The Jim Fannin Show on Radio Influence!
Subscribe to the Jim Fannin Show on Apple Podcasts, Stitcher, Google Play, TuneIn Radio, and the iHeartRadio app! Don't forget rate and review the show!
Podcast: Play in new window | Download | Embed