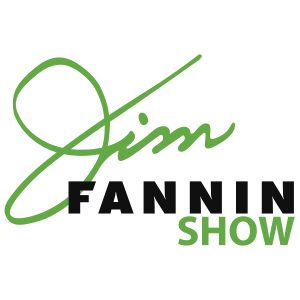 Welcome to the Jim Fannin Show! This has been a very sad, unusual week. What is there for us to learn? What actions need to be taken to better our life?
This week's episode discusses the legend of one of the greatest peak performers ever, Kobe Bryant. Even with his phenomenal NBA career statistics, Kobe had evolved into so much more.
The NFL finale is this Sunday. What can we learn from this year's Super Bowl contenders? Who will win professional football's ultimate prize and why?
Also discussed:
Why the world has mourned Kobe with one voice.
Why Kansas City Chiefs QB Patrick Mahomes resembles the young Kobe.
What is greatness? How do I get on this fast track of excellence?
Do I speak the language of the champion?
Visit the Zone Café to ascertain your missing link to a Zone mindset.
Be in the Zone!®
If you have questions, comments, or something you want us to cover during our "Ask Jim" segment, you can email Jim directly and we'll cover it on next week's show!
Don't forget to order Jim's book, "The Blueprint: A Proven Plan For Successful Living" now at Amazon.com!
Ready to see results in every major area of your life in just 7-10 days? Get Jim's 90-Second Rule™ program, consisting of 6-hours of audio, write-able workbook and video. Click here: 90-second-rule
Make sure to follow Jim Fannin on Twitter and Facebook as well!
Check out more episodes of The Jim Fannin Show on Radio Influence!
Subscribe to the Jim Fannin Show on Apple Podcasts, Stitcher, Google Play, TuneIn Radio, and the iHeartRadio app! Don't forget rate and review the show!
Podcast: Play in new window | Download | Embed