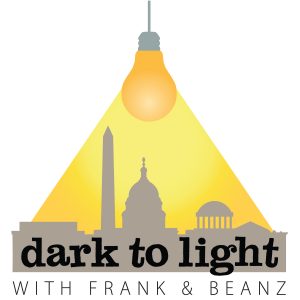 Today, Frank and Tracy Beanz are honored to be joined by Reanna Dilley, also known for her amazing parody videos on twitter as @_Hublette or Randy Savage. Her school district made national news this week when her daughter came home explaining that her teacher was teaching that Republicans were connected to genocide, fascism, and Hitler in their World History class. Randy reached out to the school and the rest of the story is told by her in a fascinating interview.
We close the show by talking about a breaking news piece regarding Les Parnas, play a clip from the Quite Frankly podcast, and end with some information about the FISA report.
Don't miss this action packed show, and check below for information regarding Arizona.
LINKS WE COVERED
Reanna Dilley's Twitter thread in the situation with her daughter's Arizona School District
Breitbart: Arizona high school teacher accused of associating conservative values with "fascism"
Ron Johnson and Chuck Grassley's letter on FISA
Follow Tracy Beanz on Twitter, subscribe to her YouTube channel, and check out her newest venture, UncoverDC.com!
Follow Frank on Twitter, subscribe to his YouTube channel, and follow his solo podcast, Quite Frankly!
Subscribe to Dark To Light With Frank & Beanz on Apple Podcasts, Stitcher, TuneIn Radio, Google Play, and now on the iHeartRadio app!
Podcast: Play in new window | Download | Embed