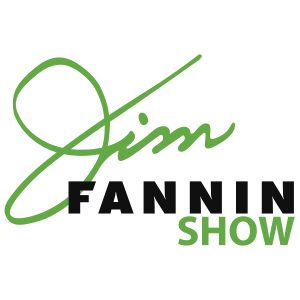 Welcome to the Jim Fannin Show!  What are you worrying about?  What thoughts conjure up fear or trepidation?  What's causing you to toss and turn throughout the night?
This week's episode discusses how to sleep through the night in a deep, restful and energy-replenishing sleep.  It addresses what to do with recurring, negative thoughts?  Also discussed:
Wellness…Money…Job…Children…Spouse or Mate…Parents…Politics…
What's keeping the San Francisco 49ers and the Kansas City Chiefs up at night?
Have you yelled at the TV about today's politics?
Why does money always find a way to stress us?
Is your teenager causing you restless nights?
How's your relationship? What's missing, if anything?
What triggers your anger?
Do you think like a champion?
Visit the Zone Café to ascertain your missing link to a Zone mindset.
Be in the Zone!®
This episode of the Jim Fannin Show is brought to you by Keeps. Two out of three guys will experience some form of male pattern baldness by the time they're 35. You don't have to go broke to avoid going bald. If you're ready to take action and prevent hair loss, go to Keeps.com/FANNIN to receive your first month of treatment absolutely FREE!
If you have questions, comments, or something you want us to cover during our "Ask Jim" segment, you can email Jim directly and we'll cover it on next week's show!
Don't forget to order Jim's book, "The Blueprint: A Proven Plan For Successful Living" now at Amazon.com!
Ready to see results in every major area of your life in just 7-10 days? Get Jim's 90-Second Rule™ program, consisting of 6-hours of audio, write-able workbook and video. Click here: 90-second-rule
Make sure to follow Jim Fannin on Twitter and Facebook as well!
Check out more episodes of The Jim Fannin Show on Radio Influence!
Subscribe to the Jim Fannin Show on Apple Podcasts, Stitcher, Google Play, TuneIn Radio, and the iHeartRadio app! Don't forget rate and review the show!
Podcast: Play in new window | Download | Embed