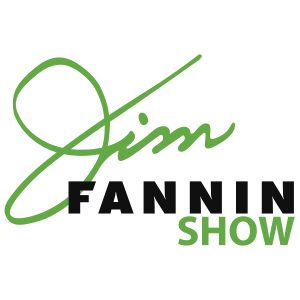 Welcome to the Jim Fannin Show! This is my season ending show for 2019 and it's all about preparing your greatest year ever in 2020.
The year 2019 is coming to a close. Eliminate all negative talk about last year. No more "Glad this year is over" thoughts. It's time to begin 2020 with a clean slate. Leave the past alone. Learn from it. Then bury it with no more thought.
In this week's episode, I discuss:
• If you sleep eight hours per night next year, you will be awake a little less than 6,000 hours. What can you accomplish in your upcoming 6,000 hours?
• Your specific marching orders for 2020 as a peak performance Zoniac.
• The efficient B2A Principle™ that has stood the test of time will help you be your genuine, authentic best self.
• The Power of Visualization
• Life Arena Management
• The 90-Second Rule™ and how it applies to all aspects of your daily life.
• Self-Awareness, as one of the drivers to manifest your dreams coming true.
• The Zone Café
Mentally join myself and a million other Zoniacs (peak performers that know how to attract the Zone) this 12/31/19 as we each get alone and visualize our greatest year ever! Happy New Year, Zoniac!
If you have any questions or suggestions, contact me at askjim@jimfannin.com.
Be in the Zone!®
The Jim Fannin Show is brought to you by Health IQ. Go to healthiq.com/Fannin right now to take the proprietary Health IQ quiz. Depending upon your score, as well as other related qualifying factors, you could save up to 41% on your life insurance premiums compared to other providers. 
If you have questions, comments, or something you want us to cover during our "Ask Jim" segment, you can email Jim directly and we'll cover it on next week's show!
Don't forget to order Jim's book, "The Blueprint: A Proven Plan For Successful Living" now at Amazon.com!
Ready to see results in every major area of your life in just 7-10 days? Get Jim's 90-Second Rule™ program, consisting of 6-hours of audio, write-able workbook and video. Click here: 90-second-rule
Make sure to follow Jim Fannin on Twitter and Facebook as well!
Check out more episodes of The Jim Fannin Show on Radio Influence!
Subscribe to the Jim Fannin Show on Apple Podcasts, Stitcher, Google Play, TuneIn Radio, and the iHeartRadio app! Don't forget rate and review the show!
Podcast: Play in new window | Download | Embed