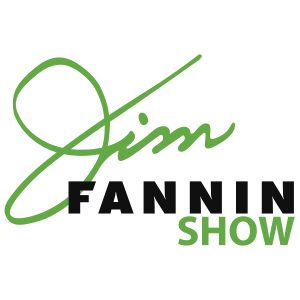 Welcome to the Jim Fannin Show! The holidays are here and this week's episode is all about managing holiday stress. I hope you're enjoying this season with great energy and spirit. For many, this time of year is filled with happiness and joy, while creating everlasting "frozen in time" memories. For others, this season can be filled with stress, worry, anxiety and even depression.
This week, I discuss:
Positive Thought of the Week.
Who's in the Zone?
Four trigger points that raise holiday stress levels.
7 tips to eliminate holiday stress.
The Zone Café.
2020 is upon us.
This is an awesome time of year! Make great things happen. It's totally up to you. Fully engage with the people you love.  Be mindful of everyone's mood and demeanor. Inspire all you meet and greet to be in the Zone. It's contagious so spread the positivity of this "purposeful calm" mindset.
If you have any questions or suggestions, contact me at askjim@jimfannin.com.
Be in the Zone!®
This episode of The Jim Fannin Show is brought to you by BusinessLicenses.com and Storyworth.
Business owners and entrepreneurs…… You need to check out businesslicenses.com/FANNIN right now! For many new business owners, there's an option to get the first deliverable – a detailed package of all their business license requirements for free – if they're willing to talk with Business Licenses partner Bank of America about their business checking requirements. Again, that's businesslicenses.com/FANNIN to get started today.
StoryWorth is an online service that helps your loved ones tell the story of their lives through thought-provoking questions about their memories and personal thoughts. Every week, Storyworth emails your family member different question prompts like "What have been some of your biggest life surprises?" or "What's one of the riskiest things you've ever done?" Then, after a year, they'll compile each answer and photo you choose to include and create a keepsake book that's shipped for free! Visit StoryWorth.com/FANNIN now to get $20 off your purchase!
If you have questions, comments, or something you want us to cover during our "Ask Jim" segment, you can email Jim directly and we'll cover it on next week's show!
Don't forget to order Jim's book, "The Blueprint: A Proven Plan For Successful Living" now at Amazon.com!
Ready to see results in every major area of your life in just 7-10 days? Get Jim's 90-Second Rule™ program, consisting of 6-hours of audio, write-able workbook and video. Click here: 90-second-rule
Make sure to follow Jim Fannin on Twitter and Facebook as well!
Check out more episodes of The Jim Fannin Show on Radio Influence!
Subscribe to the Jim Fannin Show on Apple Podcasts, Stitcher, Google Play, TuneIn Radio, and the iHeartRadio app! Don't forget rate and review the show!
Podcast: Play in new window | Download | Embed