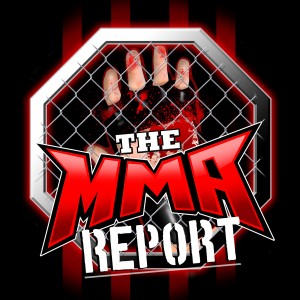 This week on The MMA Report Podcast powered by Roman, Jason Floyd and Daniel Galvan take a look back at last weekend's UFC 245.
Along with recapping the fights, they look ahead to this week's action, have an interview with UFC Busan's Mike Rodriguez, discuss the UFC PPV price point on ESPN+ going up $5 and the announcement of former Bellator welterweight champion Rory MacDonald signing from the PFL.
This week's episode of The MMA Report Podcast is presented by Roman. With Roman, you can get a free online evaluation and ongoing care for ED, all from the comfort and privacy of your home. Just go to GetRoman.com/MMAReport to get a FREE online visit and FREE two-day shipping.
Subscribe, Rate and Review to the The MMA Report Podcast on Apple Podcasts, Stitcher iHeartRadio, TuneIn and Google Podcast.
Follow Jason Floyd on Twitter and Instagram
Follow Daniel Galvan on Twitter
Subscribe to The MMA Report on You Tube for all of Jason's video interviews
Podcast: Play in new window | Download | Embed