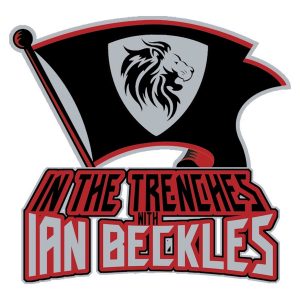 The Tampa Bay Buccaneers now have a four game win streak on their hands following Sunday's 38-17 win in Motown over the Lions.
Former Buccaneers offensive lineman Ian Beckles explains the maturing process and how he sees it in this team, compares it to the 1996 Buccaneers and we know how that turned the franchise around, Jameis Winston's phenomenal play, the injuries the Bucs have faced over the last two weeks with Mike Evans and Chris Godwin, how the defense has turned it around, and so much more.
Also, he talks about how the team is shedding to the losing attitude they've had for years and that's all due to head coach Bruce Arians.
This episode of In The Trenches is brought to you by CBS Sports HQ, a network that streams live 24/7, and they have coverage that's just focused on the game. No fake debates. No politics. Just sports for real sports fans. Open the CBS Sports app and watch any time from anywhere on your phone or at home on your Apple TV, Roku or Fire TV. It couldn't be easier. Download the CBS Sports app and watch CBS Sports HQ today!
Subscribe, Rate, and Review the podcast on Apple Podcasts, Stitcher, Google Play, TuneIn Radio, and the iHeartRadio app.
Have a question for Ian, send an email to IanBeckles@RadioInfluence.com.
Follow Ian on Twitter @IanBeckles and on Instagram @Ian_Beckles
Check out Ian's other podcasts, The Cannabis Podcast and Flava In Ya Ear.
Podcast: Play in new window | Download | Embed