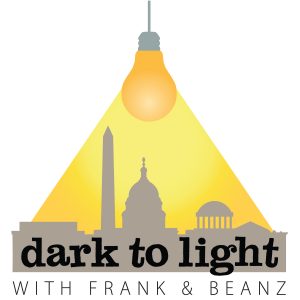 Get ready for a straight hour of all of the things you may not have focused on in the IG Report. Frank and Tracy Beanz go through detail on what and why the conclusions were reached the way they were, but more importantly, we talk about some of the things revealed that lead us down the path to other stories pushed aside.
Why did the source for Christopher Steele deny telling him anything about Wikileaks? Where did Steele get it from? What did George Papadopoulos know? What the hell was Bruce Ohr really doing? What greater role did Weissman have?
There's MUCH more here and we close out the show with a lots of reasons everyone should expect accountability, narrated by Bill Barr.
Do NOT miss this Dark to Light Podcast!
LINKS WE COVERED
Tracy Beanz' Twitter thread on The IG Report
Bill Barr's NBC interview
Follow Tracy Beanz on Twitter, subscribe to her YouTube channel, and check out her newest venture, UncoverDC.com!
Follow Frank on Twitter, subscribe to his YouTube channel, and follow his solo podcast, Quite Frankly!
Subscribe to Dark To Light With Frank & Beanz on Apple Podcasts, Stitcher, TuneIn Radio, Google Play, and now on the iHeartRadio app!
Podcast: Play in new window | Download | Embed