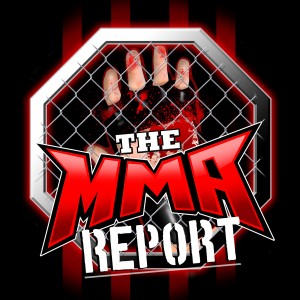 This week on The MMA Report Podcast powered by Mack Weldon, Jason Floyd and Daniel Galvan get you ready for Saturday's UFC 245 as they preview the entire fight card and Jason has an interview with preliminary card fighter Ian Heinisch.
Along with discussing Saturday's UFC fights, they discuss the decision made by the UFC to cut former two division title challenger Liz Carmouche, comments made by the PFL co-founder and they recap last week's UFC DC.
This episode of The MMA Podcast is powered by Mack Weldon. For The MMA Report Podcast listener, Mack Weldon is offering 20 percent off your first order when you use the promo code MMAReport at MackWeldon.com.
Subscribe, Rate and Review to the The MMA Report Podcast on Apple Podcasts, Stitcher iHeartRadio, TuneIn and Google Podcast.
Follow Jason Floyd on Twitter and Instagram
Follow Daniel Galvan on Twitter
Subscribe to The MMA Report on You Tube for all of Jason's video interviews
Podcast: Play in new window | Download | Embed