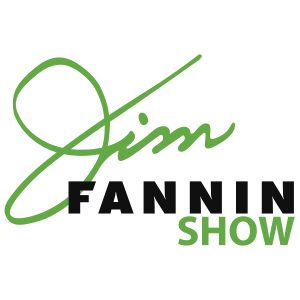 Welcome to the Jim Fannin Show! This week's 104th episode is all about finishing strong the last month of 2019. In fact, there are only 26 days left in 2019. Will you reach or exceed your annual visions? Do you have a plan to close this year strong? Are you ready for the natural obstacles that December brings?
Let's prepare your greatest 26 days to achieve simplicity, balance, and abundance for all of your life arenas.
FYI…..
• There are 17 business days left in December (includes 24th and 31st).
• There is a minimum of 136 business hours left in 2019.
• There are four weekends for family and friends.
• Christmas and New Year Day are on Wednesday.
• You have 19 days to finish your shopping list.
• The last two weeks of the year will have most people NOT working. Prepare for this.
• Many schools are on winter break from 12/21/19 – 1/5/20.
Which life arena MOST needs your attention this month?
• In this episode, I discuss an 11-point check list to have your greatest December ever!
• "Who's in the Zone?" Check out why James Harden (Houston Rockets), Russell Wilson (Seattle Seahawks), the Cincinnati Bengals football team, Lamar Jackson (Baltimore Ravens), Juwan Howard (University of Michigan) and Panos Panay (Microsoft ) made my list.
• For the first time in my career, I've licensed my proprietary S.C.O.R.E.® Success System to a third-party company, Recovery Zone Solutions, LLC. Learn how they are attacking the national opioid crisis while disrupting the failing addiction treatment industry.
• Enter the Zone Café to find the current weak link in your success journey.
What can you accomplish in the next 26 days? There are no rules! Create a plan and make it happen on your terms, conditions, circumstances, and situations.
Get your S.C.O.R.E.® Level balanced and have your greatest December ever!
If you have any questions or suggestions, contact me at askjim@jimfannin.com.
Be in the Zone!®
The Jim Fannin Show is brought to you by BusinessLicenses.com. Go to businesslicenses.com/FANNIN right now and get started. As a matter of fact, for many business owners, there's an option to get the first deliverable – a detailed package of all their business license requirements for free – if they're willing to talk with Business Licenses partner Bank of America about their business checking requirements. Again, that's businesslicenses.com/FANNIN to get started today.
Also, the Jim Fannin Show is brought to you by Health IQ. Go to healthiq.com/Fannin right now to take the proprietary Health IQ quiz. Depending upon your score, as well as other related qualifying factors, you could save up to 41% on your life insurance premiums compared to other providers. 
If you have questions, comments, or something you want us to cover during our "Ask Jim" segment, you can email Jim directly and we'll cover it on next week's show!
Don't forget to order Jim's book, "The Blueprint: A Proven Plan For Successful Living" now at Amazon.com!
Ready to see results in every major area of your life in just 7-10 days? Get Jim's 90-Second Rule™ program, consisting of 6-hours of audio, write-able workbook and video. Click here: 90-second-rule
Make sure to follow Jim Fannin on Twitter and Facebook as well!
Check out more episodes of The Jim Fannin Show on Radio Influence!
Subscribe to the Jim Fannin Show on Apple Podcasts, Stitcher, Google Play, TuneIn Radio, and the iHeartRadio app! Don't forget rate and review the show!
Podcast: Play in new window | Download | Embed