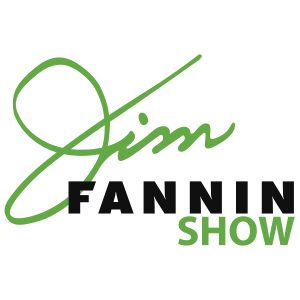 Welcome to the Jim Fannin Show. In this week's special episode, I discuss seven reasons to be thankful. Each one applies to all 365 days of the year and NOT just the day of our blessed family feast of Thanksgiving.
In addition to SEVEN REASONS to be thankful…
• Learn about the Japanese word ikigai, which translates to "life value." Ikigai is the reason someone gets up in the morning. Find out how to get it.
• Learn why iconic trend setter and lifestyle expert Ralph Lauren is so successful.
• Find out the one state in America that I've never been. I'm going in 2020!
Today has family and friends gathering in homes across America. I hope your feast is enjoyable and bountiful. Travel safely!
On a day of "Thanks," I want to thank you for listening to and sharing my podcast. Zoniacs are individuals that strive to attract the peak performance mindset of the Zone in all they do.
Thank you Zoniacs for helping me find my purpose so many decades ago. Your success is my only mission.
Be in the Zone!®
If you have questions, comments, or something you want us to cover during our "Ask Jim" segment, you can email Jim directly and we'll cover it on next week's show!
Don't forget to order Jim's book, "The Blueprint: A Proven Plan For Successful Living" now at Amazon.com!
Ready to see results in every major area of your life in just 7-10 days? Get Jim's 90-Second Rule™ program, consisting of 6-hours of audio, write-able workbook and video. Click here: 90-second-rule
Make sure to follow Jim Fannin on Twitter and Facebook as well!
Check out more episodes of The Jim Fannin Show on Radio Influence!
Subscribe to the Jim Fannin Show on Apple Podcasts, Stitcher, Google Play, and TuneIn Radio and don't forget rate and review the show!
Podcast: Play in new window | Download | Embed