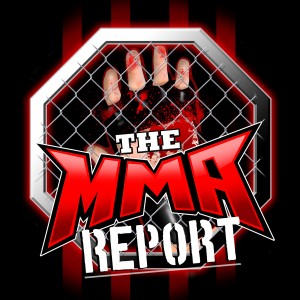 On the Thanksgiving Eve edition of The MMA Report Podcast, Jason and Daniel kickoff the show by discussing what they will be doing on Thanksgiving and then they get into the Bellator matchmaking of Michael Page.
Since Page's win on Saturday at Bellator London, there's been discussion by fans and the media about how Bellator has booked Page over the past couple of years. Jason and Daniel give their take on the reaction of this and they also discuss the scoring of Fabian Edwards vs. Mike Shipman at Bellator London.
Up next, they debut a new segment on the show called, "Fight Flashback." They look back at Randy Couture vs. Brock Lesnar at UFC 91, which took place just over 11 years ago. Daniel tells you how this was the first UFC pay-per-view he watched live and Jason tells you about some of his takeaways in what happened in the fight.
Then they get into one of the notable news items of the week as the UFC is attempting to book Khabib Nurmagomedov vs. Tony Ferguson for April 18 in New York. Jason and Daniel discuss what's truly happening here and respond to a listener comment about what the UFC is attempting to accomplish to make this fight happen.
Following that discussion, it's the interview portion of the podcast as Jason chats with UFC fighters Ricky Simon and Cody Stamann about their fights next Saturday at UFC on ESPN 7. Simon previews his fight against Rob Font, while Stamann previews his matchup against Yadong Song. After the interviews, Daniel rejoins Jason to wrap up the show as they discuss a tweet sent out by Cris Cyborg.
This week's episode of The MMA Report Podcast is presented by Roman. With Roman, you can get a free online evaluation and ongoing care for ED, all from the comfort and privacy of your home. Just go to GetRoman.com/MMAReport to get a FREE online visit and FREE two-day shipping. 
Subscribe, Rate and Review to the The MMA Report Podcast on Apple Podcasts, Stitcher iHeartRadio, TuneIn and Google Podcast.
Follow Jason Floyd on Twitter and Instagram
Follow Daniel Galvan on Twitter
Subscribe to The MMA Report on You Tube for all of Jason's video interviews
Podcast: Play in new window | Download | Embed