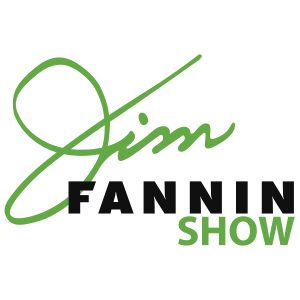 Welcome to this week's Jim Fannin Show, America's Most Positive Podcast. This episode asks the question, "Do you stand out in a crowd?"
Champions in business, sports, and life are not normal. They embrace, "If you have abnormal dreams, you must think and act in an abnormal way." Here are seven traits champions possess that most people don't do, refuse to do, or can't do because they don't have the commitment, drive, talent, or knowledge.
This week, I discuss the many tools and techniques for positively influencing a group, gathering, meeting or crowd. With these tips, you'll stand out in a sales presentation, production meeting, tennis tournament, restaurant dinner, or any large audience.
• Listen to my fortuitous meeting with Mother Theresa in Calcutta.
• Hear my stories of how Alex Rodriguez, JD Martinez, Jack Nicklaus, Grant Hill, Tiger Woods and more could change a crowd.
• Learn about the traits all champions possess that let them dominate their business or sport and be in position to influence those around them.
• Champions thrive on stress while most people run or hide from it. How do they do this?
• Do you have a positive energy field? Find out what this is all about.
• Learn what to do before entering a crowded room of people you would like to positively influence and impress.
• Champions are great students of their craft. Hear stories about my best students.
• Last…. we visit the Zone Café to ascertain your missing link to the Zone.
Champions come in all shapes and sizes. From an 11-year old tennis player to a 65-year old female entrepreneur, there are no rules for what a champion can be and do. However, there are common denominators that they all share. Ponder the champion traits from the show. See what you need to add or subtract in your life in order to walk in the footsteps of greatness. It's time you stand out in a crowd!
Be in the Zone!®
Today's episode of the Jim Fannin Show is brought to you by BusinessLicenses.com. Go to businesslicenses.com/FANNIN right now and get started. As a matter of fact, for many business owners, there's an option to get the first deliverable – a detailed package of all their business license requirements for free – if they're willing to talk with Business Licenses partner Bank of America about their business checking requirements. Again, that's businesslicenses.com/FANNIN to get started today.
If you have questions, comments, or something you want us to cover during our "Ask Jim" segment, you can email Jim directly and we'll cover it on next week's show!
Don't forget to order Jim's book, "The Blueprint: A Proven Plan For Successful Living" now at Amazon.com!
Ready to see results in every major area of your life in just 7-10 days? Get Jim's 90-Second Rule™ program, consisting of 6-hours of audio, write-able workbook and video. Click here: 90-second-rule
Make sure to follow Jim Fannin on Twitter and Facebook as well!
Check out more episodes of The Jim Fannin Show on Radio Influence!
Subscribe to the Jim Fannin Show on Apple Podcasts, Stitcher, Google Play, and TuneIn Radio and don't forget rate and review the show!
Podcast: Play in new window | Download | Embed