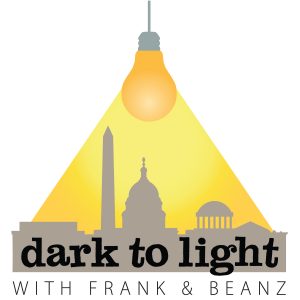 Ambassador Gordon Sondland is up and Frank and Tracy Beanz spend a lot of the show listening to and discussing his testimony from the day as it is happening. We discuss its impact, why, and what it means.
We also get into the Inspector General Report released yesterday, dealing with the complete disregard for any procedures in the FBI when dealing with Confidential Human Sources.
Then, we talk about the OPR report recently released in the wrongful termination case that Peter Strzok has filed against the DOJ.
It's a busy and passionate episode of the Dark to Light Podcast!
LINKS WE COVERED
Tracy Beanz on Alexander Vindman
Inspector General's Report: Audit of the Federal Bureau of Investigation's Management of itsConfidential Human Source Validation Processes
Follow Tracy Beanz on Twitter, subscribe to her YouTube channel, and check out her newest venture, UncoverDC.com!
Follow Frank on Twitter, subscribe to his YouTube channel, and follow his solo podcast, Quite Frankly!
Subscribe to Dark To Light With Frank & Beanz on Apple Podcasts, Stitcher, TuneIn Radio, Google Play, and now on the iHeartRadio app!
Podcast: Play in new window | Download | Embed