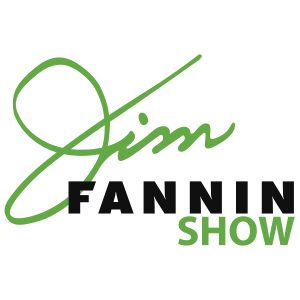 Welcome to the Jim Fannin Show. In this week's episode, I discuss the #1 fear most people have…giving a speech or presentation in front of an audience. You'll find concrete tips and tools for presenting and speaking in the Zone and more importantly, you'll get the audience in the Zone where your products, services or ideas will be positively received and acted upon.
Here are a few tips I have learned over the years from presenting 2,500+ professional keynote speeches, seminars and clinics to audiences around the world:
B2A Principle™. What do you want your audience to think when they leave your presence?  What can you give them that they need? What do you want them to think after they leave your presentation? This will dictate what you are going to say.  Always work backwards from B to A.  This is the B to A Principle™ in action.
Simple outline. Know this simple outline for preparing your speech.  Here are the three parts of your talk.

Tell them what you're going to tell them.
Tell them.
Tell them what you've told them.
Clear the launch. Thirty minutes before the event, reduce your breathing to 6-8 breaths per minute.  Take long inhales and exhales to make this happen.  You will instantly feel relaxed.  Do your best to keep your mind calm.  You will feel the butterflies.  This is your body getting ready to attract the Zone state of mind. This is ok.
Much, much more provided to be your genuine, authentic best presenter.
Finally….. we enter the Zone Café to find the missing ingredient you need to attract the Zone.
Be in the Zone!®
Today's episode of the Jim Fannin Show is brought to you by BusinessLicenses.com. Go to businesslicenses.com/FANNIN right now and get started. As a matter of fact, for many business owners, there's an option to get the first deliverable – a detailed package of all their business license requirements for free – if they're willing to talk with Business Licenses partner Bank of America about their business checking requirements. Again, that's businesslicenses.com/FANNIN to get started today.
If you have questions, comments, or something you want us to cover during our "Ask Jim" segment, you can email Jim directly and we'll cover it on next week's show!
Don't forget to order Jim's book, "The Blueprint: A Proven Plan For Successful Living" now at Amazon.com!
Ready to see results in every major area of your life in just 7-10 days? Get Jim's 90-Second Rule™ program, consisting of 6-hours of audio, write-able workbook and video. Click here: 90-second-rule
Make sure to follow Jim Fannin on Twitter and Facebook as well!
Check out more episodes of The Jim Fannin Show on Radio Influence!
Subscribe to the Jim Fannin Show on Apple Podcasts, Stitcher, Google Play, and TuneIn Radio and don't forget rate and review the show!
Podcast: Play in new window | Download | Embed