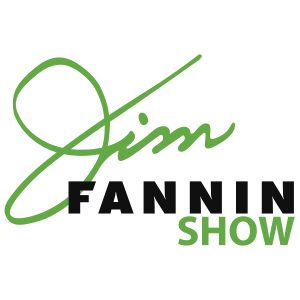 Welcome to the Jim Fannin Show!  Happy Halloween.  What a fun time of year! This week's episode is NOT about trick-or-treat. But it is about the mindset of children and what we can learn from the little ones we love.   This is a gamechanger!
Why did you learn more from birth to five years old than the rest of your life combined?  What prompted this super learning?  My research from 1974-1984 with over 250,000 children ages 3-8 years old revealed that as a child you experienced the following:
Your imagination was at an all-time high.  You acted the part of cowboys, Indians, princesses and TV heroes.
You never thought about the past unless an adult forced you.  "I told you not to do that."
You learned from the past through trial and error, but you didn't dwell on it.
Your future thoughts were very short term.  "We'll get an ice cream later."
You normally went to bed happy and woke up happy.
You had very little expectations placed on you.  Mistakes were no big deal.
You exercised Free Will every day.
You trusted people without thinking about innuendos, rumor, gossip and/or assumptions.
You were inquisitive without concern of embarrassment or shame.  "Where do babies come from?"  "Why is your skin color different?
You did not worry.
You lived the majority of your day in the NOW.
And much….much….more!
Basically, you lived in or near the Zone mindset of a purposeful calm where everything seemed possible.  Isn't it time to be a kid again? I promised myself that when I departed this earth a kid would die in my old body. Rekindle super-learning.  Increase your daily performances and remember this:
Be a kid again!
Next…we drive up to the Zone Café to ascertain our weak link in our overall attitude.
Finally…get ready for your greatest November ever!  Prepare and visualize your macro goals in this important 11th month of 2019.  Note 11/3 as Daylight Saving ends so adjust your clocks and brain. Celebrate and honor Veterans Day on Monday, 11/11.  Know that Thanksgiving is 11/28.  Don't forget 11/29 is Black Friday so get ready for shopping bargains for the upcoming holidays.
Be in the Zone!®
If you have questions, comments, or something you want us to cover during our "Ask Jim" segment, you can email Jim directly and we'll cover it on next week's show!
Don't forget to order Jim's new book, "The Blueprint: A Proven Plan For Successful Living" now at Amazon.com!
Ready to see results in every major area of your life in just 7-10 days? Get Jim's 90-Second Rule™ program, consisting of 6-hours of audio, write-able workbook and video. Click here: 90-second-rule
Make sure to follow Jim Fannin on Twitter and Facebook as well!
Check out more episodes of The Jim Fannin Show on Radio Influence!
Subscribe to the Jim Fannin Show on Apple Podcasts, Stitcher, Google Play, and TuneIn Radio and don't forget rate and review the show!
Podcast: Play in new window | Download | Embed