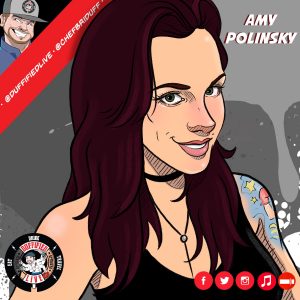 SHE'S BACK!
Amy Polinsky, the tattooed mama from Pittsburgh, is back on Duffified Live to discuss her changes in life and what she's doing now.
A big change in her life has transplanted this strong mom of three back to her hometown and has been given an opportunity to get back in front of the classroom and ready to get her learn on.
We discuss family, divorce, her plans for the future, and more with this bad ass woman!
Follow Chef Brian Duffy on Twitter and on Facebook.
Check out his website to learn more about him, to find his products, and some incredible recipes!
Listen to the Duffified Live show archive on Radio Influence!
Subscribe to the show on Apple Podcasts, Stitcher, TuneIn Radio, Google Play, and now on the iHeartRadio app! Make sure to rate and review!
Podcast: Play in new window | Download | Embed